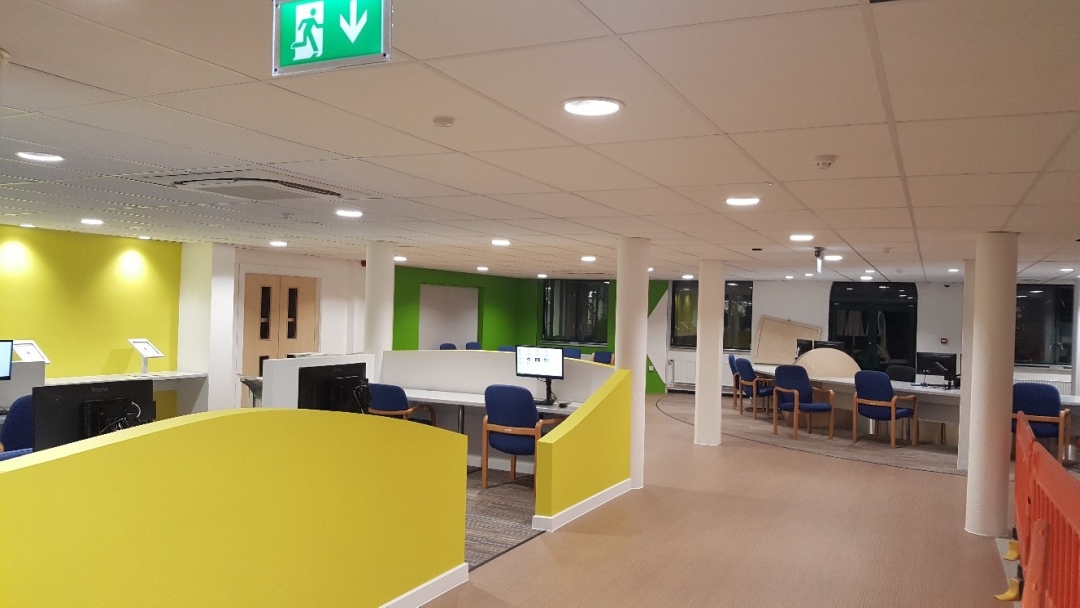 A 6-month contract working for Interserve Construction and their client, Teignbridge District Council, refurbishing the latter's main headquarters in Newton Abbot.
This project was broken up into a number of time-critical phases, to ensure the building could remain fully operational throughout the works. The initial refurbishment of an existing vacant office space enabled the relocation of one department, in turn vacating the next for us to refurbish. Each phase was completed on time, and services to adjacent areas were diverted and protected as necessary to maintain adequate lighting, power, data connectivity and alarm functionality. A temporary reception was established, enabling us to completely refurbish the glass-fronted main entrance. Noisy and disruptive works were conducted out-of-hours.
A design-and-build project, Red Rock Electrical provided modern LED lighting, emergency lighting and automatic controls, small power and data networking, fire alarms, closed-circuit television, staff panic attack system, mains distribution and energy metering, including a number of value-engineering initiatives to bring the project in on-budget for the client.