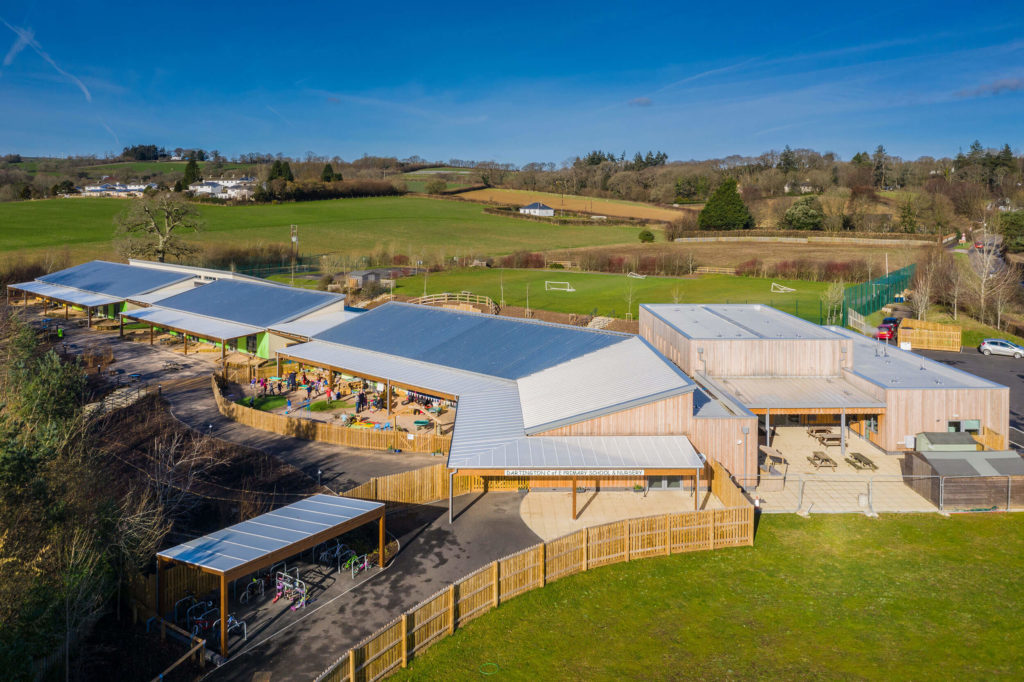 Dartington Primary School
A new-build 300-pupil primary school constructed by Kier Group plc for Devon County Council saw Red Rock Electrical working in collaboration with mechanical partners to a design produced by WS Atkins plc. The building comprises multi-use hall, classrooms, sensory rooms, meeting rooms, group rooms, staff room, reception, kitchen, toilets, admin office, break-out areas and external landscaping.
Modern 'teaching walls' provide a standard configuration of power, data and interactive teaching services to each classroom, complemented by crisp, clean, low-energy LED lighting complete with energy-saving daylight-controls and absence detection. Wi-Fi is available throughout the building, as well as a hard-wired data network. Access control is provided to the main site entrance barrier and internal and external doors leading to pupil areas. Main and sub-main distribution, containment systems and power to mechanical services plant are installed and operate behind-the-scenes to keep the building running correctly. An analogue addressable fire alarm, intruder alarm and closed-circuit television system completes the electrical installation, all provided by Red Rock Electrical Ltd.